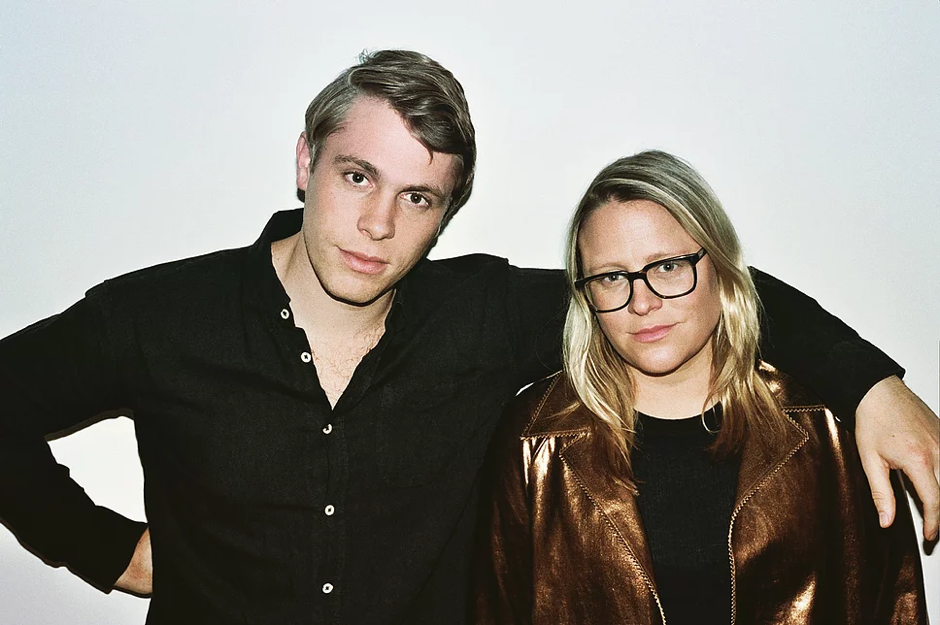 herbert meets: the coles
Please meet 'the coles': a brother sister director duo (Walker Cole & Sophie Cole) and feast your eyes and ears on 'Symphony' one of their truly magic film pieces…but read the article first.
Walker and Sophie Cole 'burst' onto the directing scene last year with smart, sleek spec commercials for Fiat, Nike and Evian that ended up getting them signed to 'Hey Wonderful' –  a full service production company founded by producer/director Michael Di Girolamo and which is part of the RSA Films family. 
When I saw 'Symphony' (the Nike spec), I got excited, really excited because not only is it a brilliant piece of creative in and of itself – it gives a completely new life to the music used.
I wanted to find out more… so I reached out to them to pick their brains on what the inspiration was behind this film piece and WHY(!?) they had chosen to use classical music? A (maybe) unexpected pairing when trying to showcase a brand like Nike….
Tell me, what's the story behind this piece?  
We were super inspired by some photos we had seen of the Australian Open, and how beautiful and graphic the players looked framed against the big blue court, with their bodies casting these big dramatic shadows. It felt almost architectural.
And….why a classical track?
The classical just took the idea that much further. There is something sort of 'Fantasia' about it !We also are both obsessed with juxtaposition, and we thought it was fun pairing a graphic, contemporary film with such a storied and time tested musical tradition. 
… the track is pretty EPIC – what is it?
It is Beethoven's "Eroica" or Symphony No.3 in E-flat Major Op. 55 1. Allegro con Brio 
What I love about this piece is that the music and the visual really work together – like a 'team' – what came first the music or the visual .. or was it simultaneous..? 
We actually didn't choose the music until the editing phase. We just kept coming back to the idea that these shadows gave such an operatic quality to the film and that our player, with his racket being waved and raised, resembled a sort of "conductor" on the court.
The visuals and the concept came first – we were almost going to set it to Gary Glitter's "Rock and Roll Pt. 2", but once we headed down the classical path there was no turning back. It was too good of a fit.
Do you & Sophie like/ listen to classical music? 
We are both avid fans ! We definitely can't claim a deep knowledge or understanding of different composers and arrangements, but Los Angeles has a really great classical music station (91.5 FM kusc !)  and it is a go-to for both of us.
I can tell you how I felt when I watched the video (inspired)  – but what did you want to make people feel when they saw this? 
We wanted people to feel that they are bearing witness to something of both epic proportions as well as the singular pursuit that is perfecting one's craft. The act of practicing with a ball machine is like playing against yourself, which in many ways is one's hardest opponent. We loved the idea that this guy was having some sort of fantasy match against himself, and that he was bringing all of this intensity from his own determination to his practice. The music helped us to tell that story, and bring our viewer into our character's world.
Follow the coles here @the.coles
https://www.thecoles.tv/
Trust me, watch the space: these two are gonna be BIG.
And now ladies and gents –  you can watch the brilliant 'Symphony'
https://vimeo.com/188763321
Tags: 91.5FM kusc, advert, advertising, beethoven, classical music, commercial, eroica, hey wonderful content, michael di girolamo, music video, nike, rsa films, sophie cole, symphony, tennis, video, walker cole